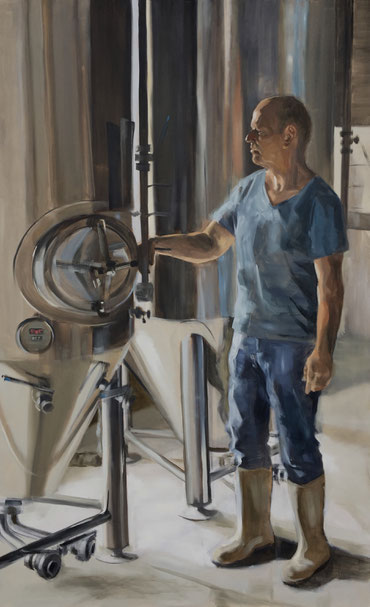 In the past week, I have been painting a portrait of Frank Dutman in his brewery Bierderij Waterland in Monnickendam. Frank posed for me every morning for about a week. I really like the shiny verticals of the beer tanks in the background, and the light coming from behind them.
I used a fairly limited palette of raw and burnt umber, ivory black, yellow ochre, brown red, ceruleum and ultramarine blue, plus flake white.
The film is made with the artificial light on, I worked without (much darker inside).