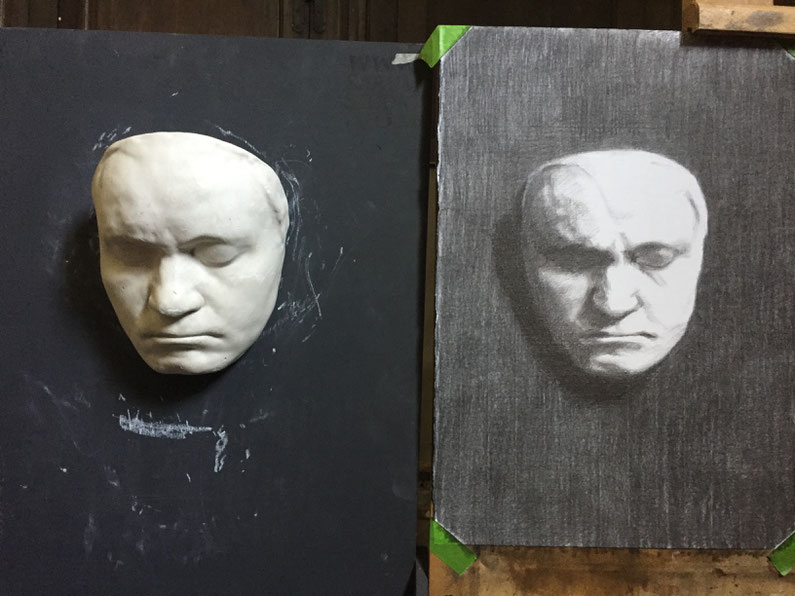 I went to Salisbury for four weeks to learn the sightsize method at Sarum Studio with Nicholas Beer. I felt I could use this technique to improve my portrait painting.
From his website: "In using the sight-size method, the artist stands back from the easel so that the drawing or painting appears the same size as the subject when viewed together from a distance. Much more than a mere measuring device, sight size is rather a way of working from nature to the scale of life. First documented by Roger de Piles in 1708, it is primarily a portrait practice (Reynolds, Raeburn, Sargent), but because it facilitates a direct comparison between the artwork and nature, sight-size is the best way to train the eye."
First assignment: a plaster cast of Beethoven.