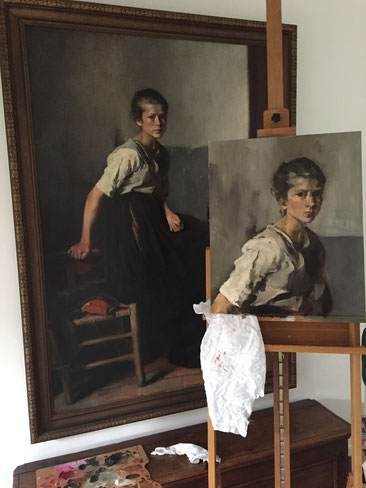 Making a copy of a beloved painting by Jan Kleintjes, "meisje met de blauwe rok", ca 1910. Part of the tentamen period at Wackers Academie is to make master copies.
This painting was in my great grandfather's house when I was little, and I used to stand in front of it, wondering how anyone could paint something so beautiful. I still love it, so I'm glad I could take a detail home with me!
Read more about the painter Jan Kleintjes here.